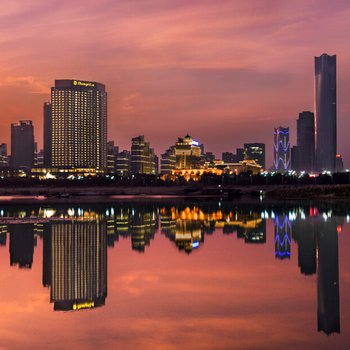 The Shangri-La Nanchang provides a great place for travelers to relax after a busy day. Visitors to Nanchang will find that the Shangri-La Nanchang is a fantastic accommodation choice.
Traveling to the hotel is easy with Nanchang Railway Station located approximately 9km away and Nanchang Changbei International Airport roughly 27km away. Just a short walk from Qiushui Square Metro Station, traveling to most city destinations is a breeze. With Jiangxi Nanchang Greenland Central Plaza, 赣江 and Nanchang Red Valley Beach Binjiang Avenue all within a short distance, there is no shortage of things to do in the area.
At the end of a busy day, travelers can unwind and relax in the hotel or go out and enjoy the city. Guests of this Nanchang hotel can make use of the parking facilities.
Our guests consider this hotel to have excellent service. For guests traveling on business, this hotel is consistently one of the most popular choices.